Peng Chen

,

 PhD

, 

CFA
Senior Advisor & Director
Peng is currently Senior Advisor and Director of Providend, advising the firm on strategic matters as well as strengthening Providend's investment advisory as well as capabilities.
Prior to his current role at Providend, Dr Peng was the founding CEO of Dimensional Fund Advisors (Asia Ex-Japan) from 2012-2019. He was responsible for Dimensional's overall investment and business activities in the region, leading Dimensional's Singapore and Hong Kong office establishment and its Asian expansion. Peng was also a member of Dimensional's Investment Policy Committee and chaired the Dimensional global defined contribution committee.   
Before joining Dimensional, Dr Peng served as President of Morningstar's global investment management division, which consists of Morningstar's investment consulting, retirement advice, and investment management operations in North America, Europe, Asia, and Australia, with approximately $190 billion in assets under advisement or management.   
Before that, Dr Peng was President and Chief Investment Officer at Ibbotson Associates. He was also an Editorial Board Member of the Financial Analysts Journal (FAJ) and a contributing Editor for the Asian Financial Planning Journal.    
In 2007, Dr Peng was selected to the Chicago Crain's Business "40 under 40s". He was also named to the Investment Advisor list of the "25 Most Influential Individuals" in 2008 and won the Financial Analysts Journal's prestigious Graham and Dodd Scroll Award three times — in 2011, 2007, and 2003.  The Graham and Dodd Awards were established in 1960 to recognize excellence in financial writing and to honor Benjamin Graham and David L. Dodd for their enduring contributions to the field of financial analysis. Awarded by the FAJ's Advisory Council and Editorial Board, the Graham and Dodd Scroll Award is given in recognition of excellence in research and financial writing.   
In addition, Dr Peng also won the Retirement Income Industry Association's 2012 Academic Thought Leadership Award. He is co-inventor of two U.S. Patents.   
Dr Peng holds a PhD and MS in consumer economics from Ohio State University. Before going to the US to pursue his graduate studies, Dr Peng grew up in Harbin, China, and holds a BS in industrial engineering from the Harbin Institute of Technology in China. 
Proudest accomplishment
Able to stay in Beijing last year (2021) and take care of my mom and dad for 4 months
Must-have food in my life
Chinese dumpling – with everything wrapped together: meat, vegetables, seasoning
A language I wish to master
Hokkien – so that I can speak like locals in Singapore
Advice for my younger self
Identify a purpose in life and commit to it
Luckiest thing that has happened to me
Able to live a loving and intellectually stimulating life
Proudest father moment
When my daughters (when they were around 15) told me that they want to do more meaningful works than just making money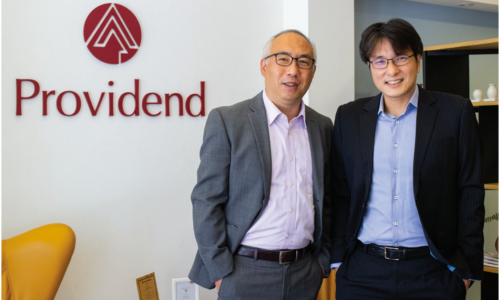 The Business Times • 3rd April 2021
Let Us Help You
Achieve Your Goals
Our advisers can assist you in taking care of your financial concern so you can focus on what matters to you. We offer a complimentary, no obligation initial meeting to get to know you better.