Note:
As we work from home due to the heightened measures implemented in response to the increased in Covid-19 cases, do note that the delivery of your orders would take longer than usual. You will receive an email from us again when the order has been mailed out. We appreciate your patience and thank you for your understanding.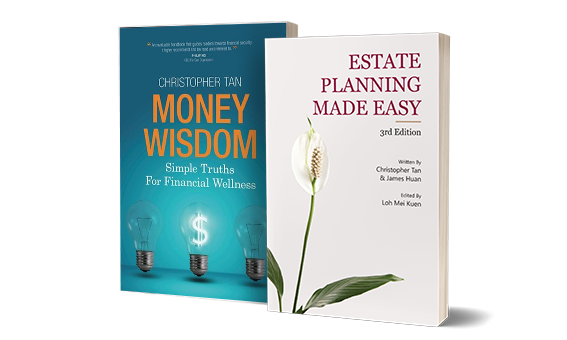 1+1 Christmas Bundle Sale
With the holiday shopping season about to swing into full gear, it's time to consider what gifts you will give to your friends, co-workers, loved ones and even yourself.
No one wants to think about their finances- especially in the face of ubiquitous reminders that it is the season to be jolly but we are here to offer the ultimate gift that can add to your financial well-being. This Christmas, enjoy both Money Wisdom: Simple Truths For Financial Wellness and Estate Planning Made Easy (Third Edition) at a special discounted bundle price of SGD45!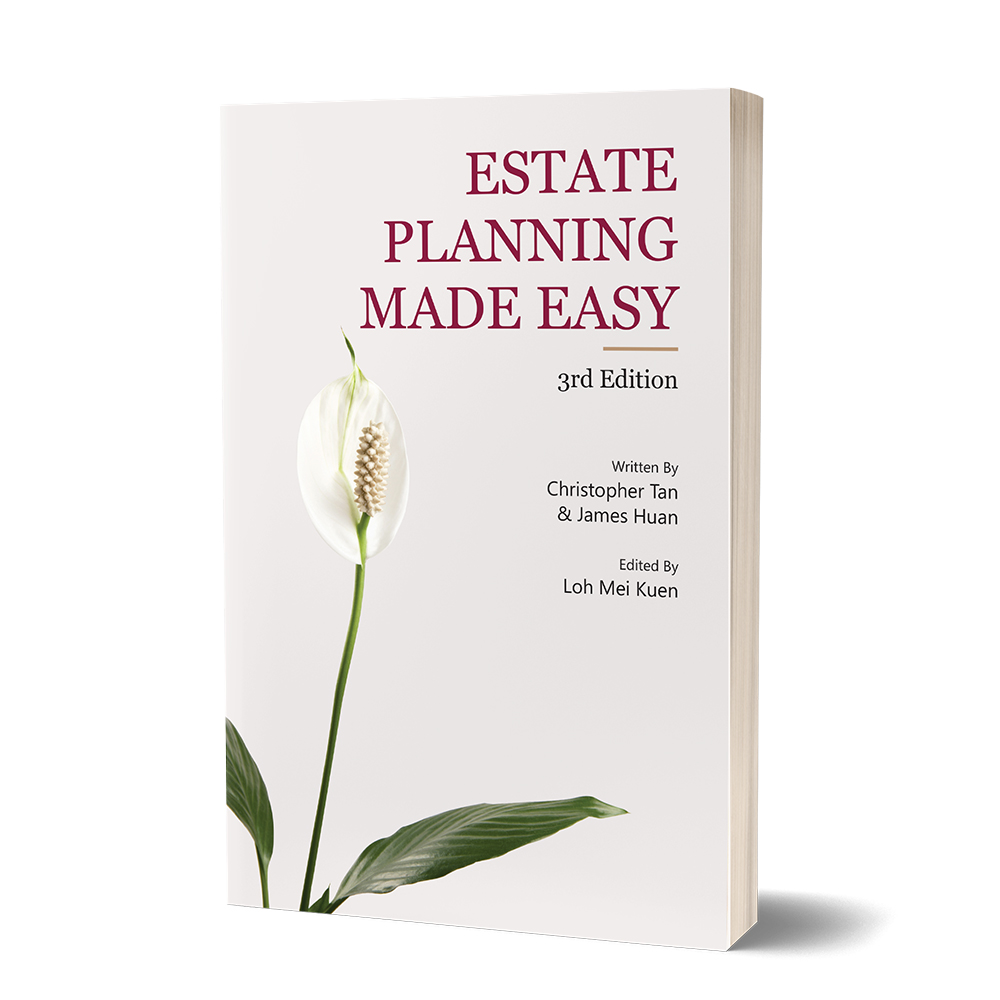 Estate Planning Made Easy
Third Edition
In these challenging times of the COVID-19 pandemic, estate planning can be at the forefront of ensuring that clients and their loved ones are protected.
First published in 2004, we have spent months updating changes to estate laws, issues that are of interest and importance, as well as related planning opportunities that you may wish to consider.
While estate planning is a largely important area in wealth planning, it remains one of the taboo topics for generations as people become uneasy when talking about it. However, if left untouched, you often leave a mess, instead of a legacy, for your loved ones upon your unfortunate demise.
This book will definitely take you through the concerns surrounding estate planning in a manner that is easy to grasp and understand, acting as a companion along your estate planning journey.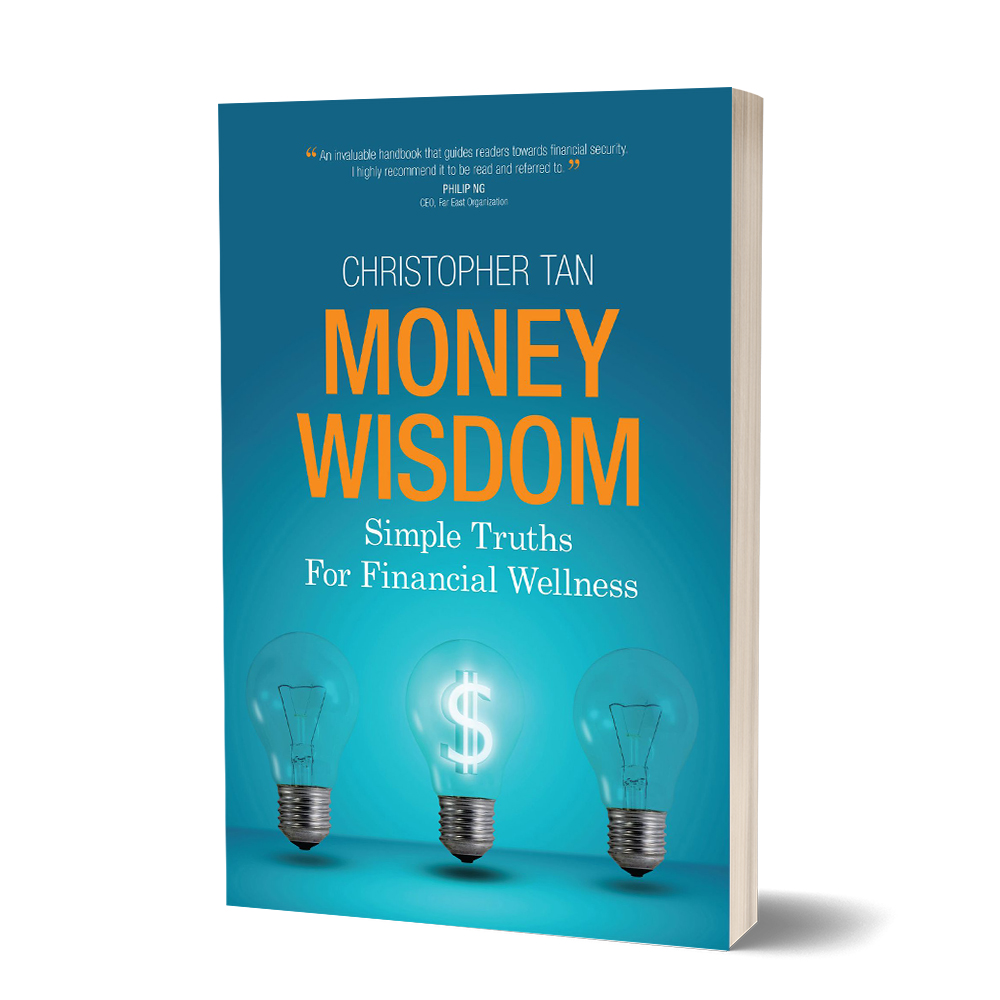 Money Wisdom
Simple Truths For Financial Wellness
S$ 30


(Soft Cover)

S$ 42

Sold Out




(Hard Cover)
Launched and published in October 2019, Money Wisdom: Simple Truths For Financial Wellness is essentially a collection of articles written over the course of the early 2000s and up to 2019 by Christopher, CEO of Providend, for a host of print media, especially The Business Times and The Sunday Times.
Considering the unceasing economic and market uncertainties that plague the world today, it is crucial, now more than ever, that people acquire money wisdom- clear, unvarnished and simple financial truths- to navigate through the minefields of misinformation and false promises in order to achieve financial security.
In Money Wisdom, author and veteran wealth adviser Christopher Tan distills his over 20 years of broad and penetrating insights- penned painstakingly in a series of articles and commentaries- to equip ordinary, working individuals and families with financial truths and tools. These include risk mitigation, insurance planning, retirement planning and personal finance, all of which are aimed at guiding readers to make purposeful life and financial decisions.
If you are looking to build meaningful and enduring financial wellness, you definitely do not want to miss this book.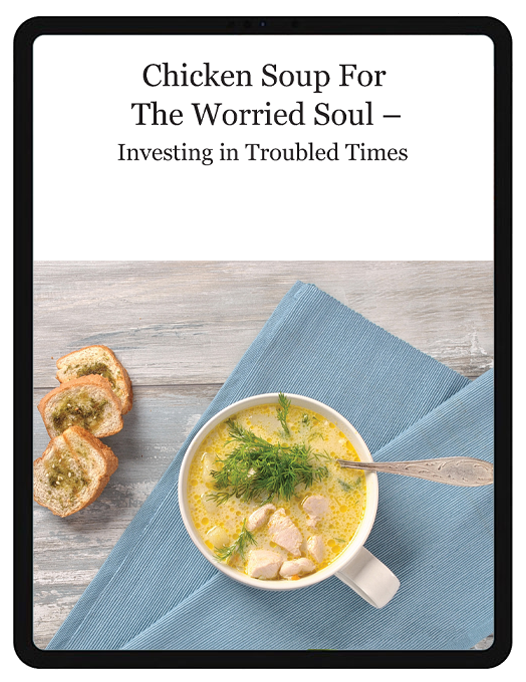 Chicken Soup for the Worried Soul
Investing In Troubled Times
Here is the Ebook "Chicken Soup for The Worried Soul – Investing in Troubled Times" as promised. While it seems like a bad situation now, history has shown that life eventually must go on. Humanity has come through various epidemics like the Spanish flu, Ebola and of course SARS, so eventually we will also figure out a way to overcome COVID-19. Let's keep our eyes on the future and make sure our financial plans and investment portfolios emerge from this situation in good shape.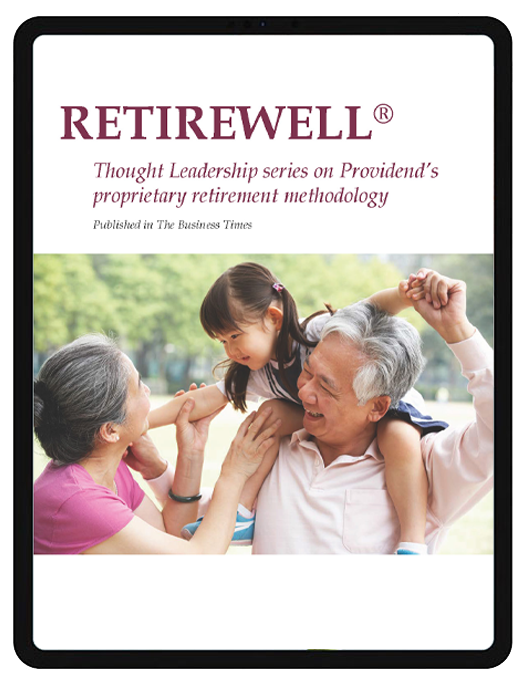 RetireWell
We understand that at this phase of your life, reliability of income is more important than return on investment.
After working with retirees for over two decades, we have developed the RetireWell methodology. We will design a plan that will give you a safe and reliable stream of income for the rest of your life, with provisions for legacy in the event of demise, so that you can live up your retirement with peace of mind.
Order Checkout Form
All orders will be sent out via SingPost's SmartPac at a flat shipping rate of $4. We are currently only able to deliver within Singapore.

We are working hard to expand our delivery destinations to reach all of you around the world.

For any enquiries, drop us an email at [email protected] and we'll do our best to assist you.