One of the core tenets of Providend's Investment Philosophy is that we have a long-term focus. This means that we stay invested to capture the long-term asset class returns. We do not trade the portfolio to avoid a short-term negative drawdown (by trying to sell out before a market crash). Neither do we trade the portfolio to try capture excess returns (by timing the bottom of the market and buying in). Another tenet is that we believe in diversification to both reduce risk and capture higher returns. We do not try to pick winning stocks or sectors for various periods in time but focus on staying diversified so that we are always holding the best-performing stocks for any period.
This is because it is very hard to be consistently right when timing the market or when trying to pick the best-performing stocks or sectors.
After a relief rally in April, it might have been tempting to "sell in May and go away" and de-risk the portfolio in face of the continued uncertainty over the pandemic and economic situation. That would have not been a very optimal investment strategy though.
Just as quickly as the pessimism over the pandemic and the economic crisis that the lockdowns would cause hit the markets in March, there is now a sudden optimism as countries start to exit various stages of lockdown, and economic activity picks up. Let us look at the market performance in May below.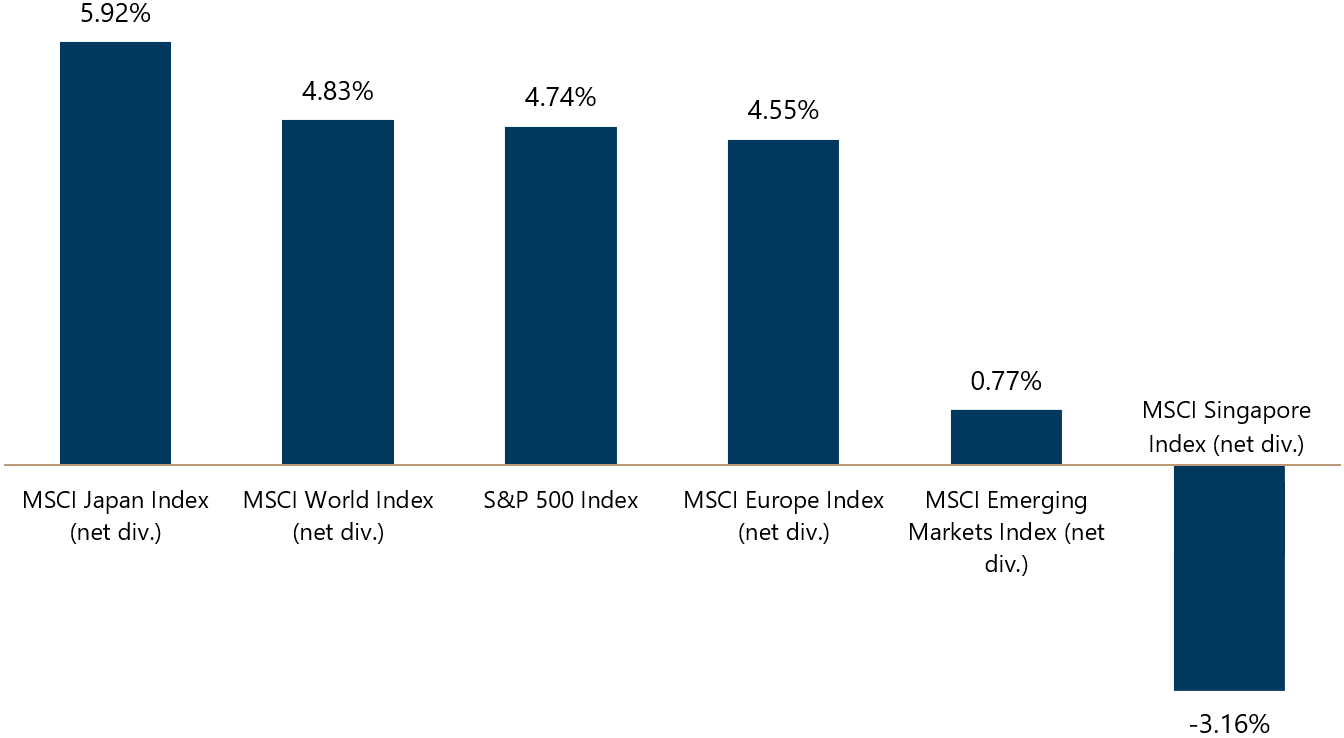 Exhibit 1: May 2020 returns (USD)
The US market, as represented by the S&P 500 rose 4.74% in May, turning in another strong month, but this time, it underperformed the MSCI World Index which rose 4.83%. This is because, among the major weights in the MSCI World, Japan turned in a strong performance of 5.92% to outpace the US and Europe handily. Unfortunately, in May that optimism did not extend to Emerging Markets (+0.77%) or Singapore (-3.16%).
We highlight this because in late April and early May, we saw a lot of gloomy economic data reported. We also continue to see a lot of uncertainty over the trajectory of the COVID-19 pandemic. There has also been a resurgence in the US-China trade war, further clouding the outlook for the global economy. Thankfully, we do not have to make any decisions on how to invest based on such data, because given the uncertainty, our probability of making the right call in the circumstances is not likely to be very high. We do not even need to try to make a geographic call on the right region to invest in, as our portfolios are globally diversified. The US has led the market recovery, but in May we see Japan and Europe catching up. Our global diversification has also seen our portfolios avoid the brunt of the weakness in Singapore stocks so far.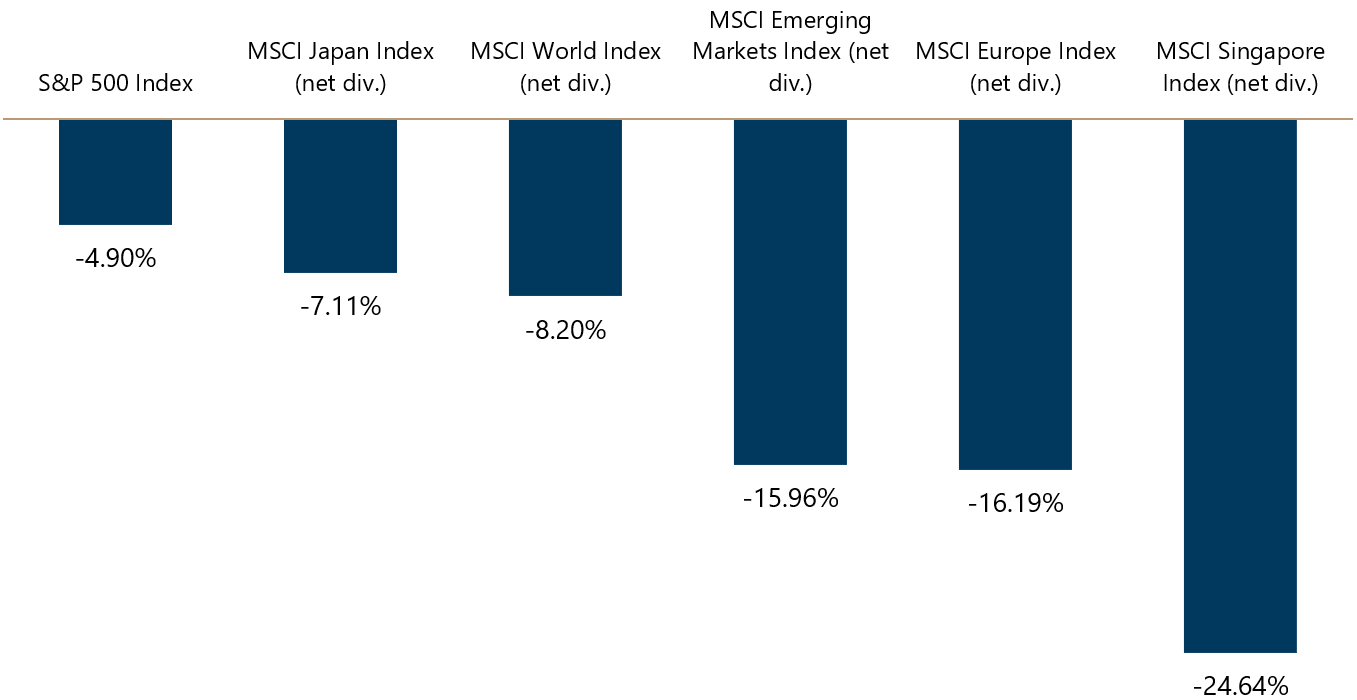 Exhibit 2: Year to date May 31st 2020 returns (USD)
Overall, we see a continued recovery of global equities as the lockdowns ease and economic activity resumes.
We can take a closer look at the data to see what is driving the recovery in the stock market. On a cross sectional view, we can look deeper into the sector components of the S&P 500.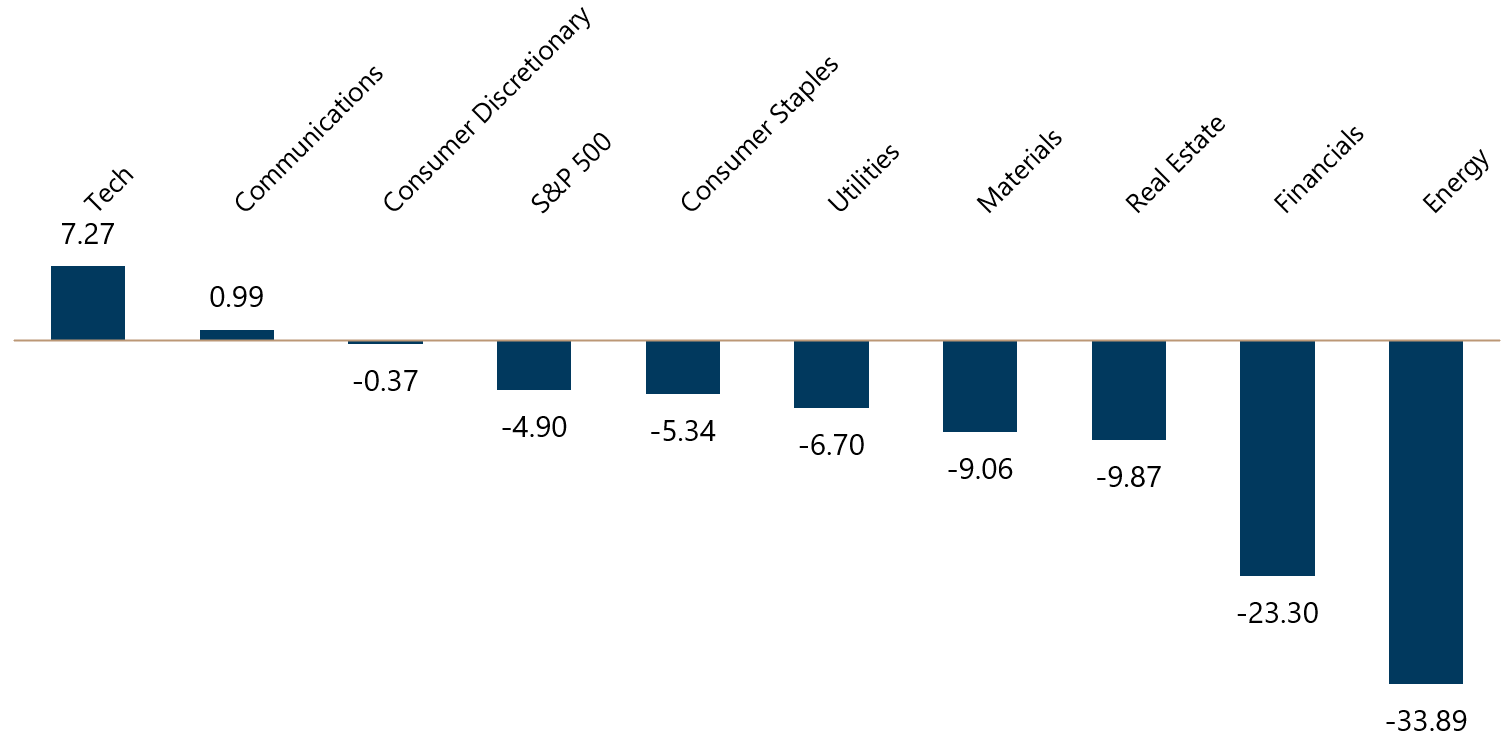 Exhibit 3: Year to date May 31st 2020 returns S&P sectors (USD)
Year to date, the Tech sector (again!) has led the way and is up 7.27% year to date at the end of May, with only the Communications services sector joining it in positive territory. If you had chosen just these 2 sectors to invest in, instead of worrying about losses, you would be sitting on some nice gains. As important as these 2 sectors are, they do not make up the entire economy. Looking more closely at the May data, we see that while Tech and Communications continue to lead the way, the other sectors are also roaring back to life as economies start up again.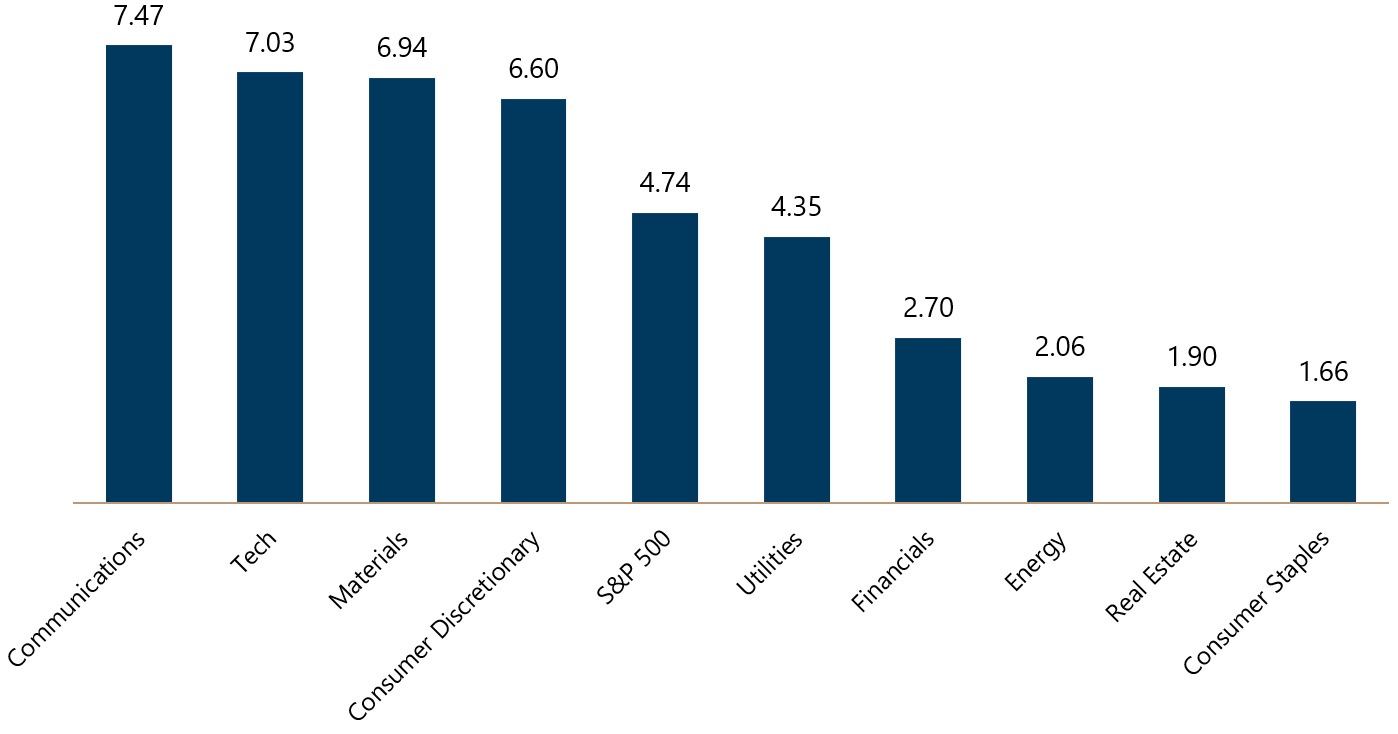 Exhibit 4: May 2020 returns S&P sectors (USD)
Again, it is worth highlighting that the diversification in our portfolios allows us to benefit from the rally in Tech, but also from the recent bounce in materials and consumer discretionary stocks too!
In fact, the added diversification of the Dimensional Funds made for outperformance in the month of May, as the Global Core Equity Fund in our portfolios beat both the MSCI World and S&P 500 Index (Which are in our Index tracking portfolios comprised of Vanguard funds). The Global Core Equity Fund holds over 7,000 stocks as compared to the Vanguard Global Stock Index fund which has 1,660 stocks in comparison. This diversification, along with tilts to lower relative price stocks and smaller companies has added to the performance of the fund this month.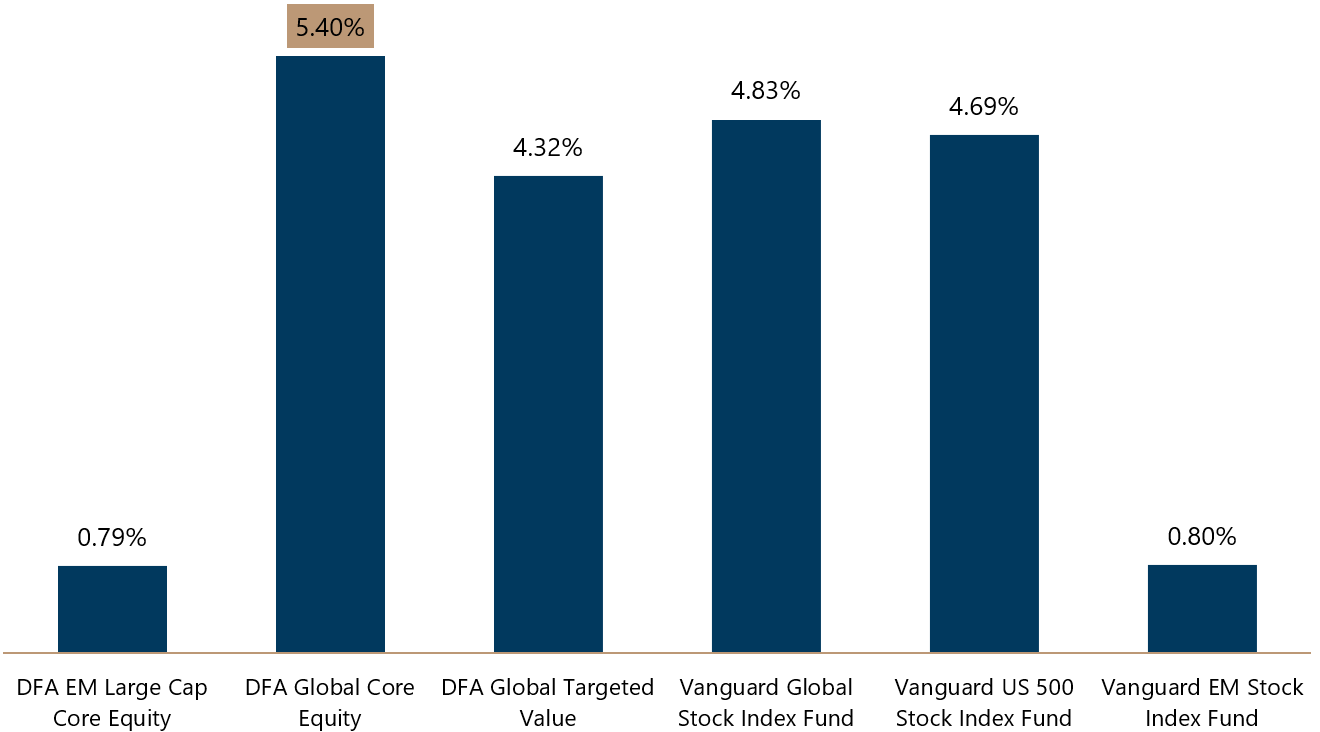 Exhibit 5: Providend Portfolio funds performance May 2020 (USD)
Staying invested and staying diversified lets you get the returns you need for your financial goals. By staying invested, you avoided time out of the market and experienced the rebound in the stock markets in April and May. It is hard to predict when rebounds happen (or when markets crash for that matter). By staying diversified, you capture the returns not just from one market or stock, but from the best-performing markets of any period. If you feel concerned for the dismal performance of Singapore stocks so far, the good news is that June is turning out to be a strong month for Singapore stocks. The buzz today (3rd June 2020) as this note is being written is all about DBS, the largest weight in the MSCI Singapore and the Straits Times Index going up 7.87%! Before you ask, yes as our portfolios are diversified, we hold Singapore stocks too and DBS is one of them.
June marks the end of the circuit breaker in Singapore, and as people return to work and life starts to adjust to the post circuit breaker normal, uncertainty does not go away easily. There is a constant concern about a second wave of the pandemic striking, which might cause further economic disruption.
Our advice for investing during the pandemic (apart from remaining invested and diversified!) is to make sure your financial plan suits your current situation. At Providend, we guide our clients to invest to achieve their financial goals, but the first thing to do after setting goals is to have a plan to reach that goal. That is where our planning and advice takes centre stage, and we encourage you to reach out and have a discussion with your adviser about your plan to update them on your current economic circumstances if they have changed due to the pandemic, or discuss if your goals have changed. One thing is for certain, your adviser is there for you in these uncertain times.
Warmest Regards,
Solutions & Investment Team
---
We do not charge a fee at the first consultation meeting. If you would like an honest second opinion on your current estate plan, investment portfolio, financial and/or retirement plan, make an appointment with us today.