Vincent Tey, CFP®
Executive Director and Head of Advisory Team
With almost 3 decades in the wealth management and financial planning industry, Vincent understands and experiences first-hand the impact on families when financial decisions are made. Sadly, poor money advice remains prevalent in the industry despite multiple efforts to increase its competency.
Vincent believes that to help his clients build wealth with certainty, it is important to get the sequence right- to start with their purpose and life goals and charting a journey that is sustainable and comfortable for them. Having found Providend's planning philosophy in strong alignment to his own, he joined the firm in 2001 as one of the founding members to provide honest, independent advice with his clients' best interests in mind.
Understanding that life is never straightforward, he makes sure to always be there for his clients when life throws them a curveball. His mission is to work with his clients to create a bespoke wealth plan for them and support them in achieving their purpose and life goals no matter what happens along the way.
Professionally, Vincent is a Certified Financial Planner and a member of the Financial Planning Association of Singapore. Vincent is also often quoted in the mainstream media such as The Business Times and The Straits Times for his expert opinions and was also a speaker representing the Securities and Investors Association of Singapore (SIAS), an industry association that partners MoneySENSE to conduct talks to educate Singaporeans on financial matters.
On a personal level, Vincent is outgoing and enjoys a conversation with almost everyone. He is a great listener and finds himself fascinated when others share their experiences and life stories. As an avid outdoor adventurer, Vincent believes money is best spent creating memories and is working on collecting a treasure trove of memories which he can savour and recall throughout the rest of his life.
One thing I would change if I become the President
Advice for my younger self
To have a good command of language because it can empower you to communicate and express your truest value and boldest ideas
Most memorable bicycle trip
9 days Taiwan Round Island in 2015 – it was a cycling trip with my wife, led by a group of super friendly riders with plenty to see and plenty to eat…can't ask for more
My proudest moment
Graduating top 10% in Officer Cadet School
Must-have food in my life
Oh haha… I will give the politically correct answer: My wife's cooking
Clients' Reviews
Prior to knowing about Providend, I used to be very skeptical of financial advisors. Ever since knowing Christopher, Vincent and the team at Providend, I have come to trust Providend on the work that they do. I really appreciate their sincerity and their 100% focus on my needs rather than trying to sell me any products. Their advise goes beyond just financial and retirement planning, it's also about expanding my world view and the impact I can have on my family and myself. They are my trusted advisors and I would recommend you to have a chat with them!

Meticulous planning and sound, sensible advice. Vincent Tey is patient in listening to our needs and prompt in his updates.

I value my Financial Advisor and the management staff at Providend for their advice and services. I find them highly responsive and professional, ever ready to attend to my requests and answer my questions. I like the management's philosophy of "a family serving families." I am confident of their expertise and trust their mission to serve their customers. They don't promise to perform miracles with my money - I don't expect them to. I know they are doing their best for me.

Vincent had been very patient to walk through my current insurance plans, investments committed, my needs to advise where are the gaps as well as any duplicates to clean up. He also review the investments with me on yearly basis to highlight what is doing well or if anything to highlight. A very structured approach to long term investment, know what you are insured of and the yearly review helped to give some sort of peace of mind that someone is eye balling how the investment is doing.

I have dealt with various FAs and it is only with Providend that i felt comfortable enough to entrust my investments and Financial Planning with. Vincent is very reliable and professional in his dealings, knowledgeable, transparent and honest as well, reflecting the values of the company. No regrets.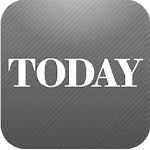 Today • 22nd February 2019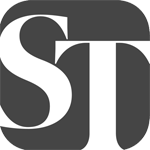 The Straits Times • 26th July 2015
Let Us Help You
Achieve Your Goals
Our advisers can assist you in taking care of your financial concern so you can focus on what matters to you. We offer a complimentary, no obligation initial meeting to get to know you better.