This is an interview done by ZuuOnline for Christopher Tan, CEO of Providend.
Fee-only – Still A Game Changer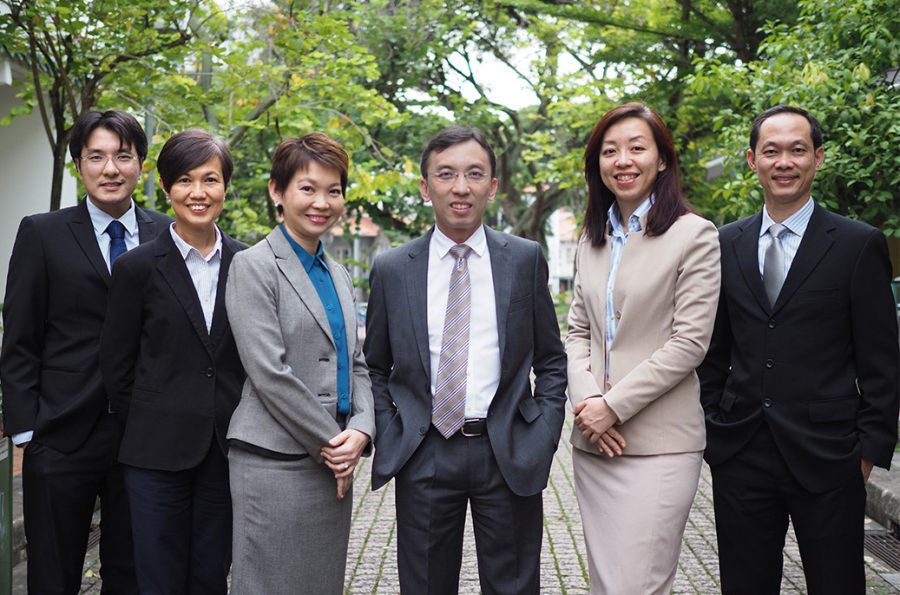 Since then, Providend has grown from strength to strength. Tan established DIYinsurance, a life insurance comparison portal that emphasises on providing unbiased advice. To do that, DIYinsurance's financial advisors rebate 50% of their commissions back to their clients.
Till today, 17 years after its inception, Providend remains the only company in Singapore to practice a fee-only financial advisory practice. Most financial companies practice a commission-based business model, where advisers are paid commissions for the products that they sell. Others practice a fee-based model where advisers charge a fee for advice and receive commissions as well.
"There are advisers within commission-based companies that practice fee-based advisory services, but as it is right now, I do not know of any other company that hold themselves out as a fee-only advisory."
It is also easy to see why no other company has tried to follow suit. "It's very hard to do this model," Tan admits. "It takes a lot of willingness to suffer at the beginning because a non-commissioned adviser does not get paid a lot in the beginning."
"My people have been very resilient. They accepted a very low pay at the beginning, and then as they got better, the clients trusted them more, they gradually managed more money for their clients," Tan says his senior advisers now manage about $50 million in AUM per person, which is much more than the industry average and is testament to their dedication to growing returns for their clients.
To keep the business growing, for the next 17 years, Tan says the firm is committed to continually learning and improving their retirement planning capabilities, scouting for better instruments to invest their clients' money and building on their life planning strength.
"I think if we can do all these 3 well, we will never be afraid of robots, we will never be afraid of technology."
Applying Providend's Life Planning Strategies In His Personal Life
In many ways, Tan's personal life mirrors the philosophy of Providend. He is currently invested in a portfolio consisting of bonds and equities, the same type of portfolio that he recommends to his clients at Providend.
"My biggest investment is in the company. And because I am a business owner, my other investments and assets are a bit more conservative," he explained. "If I am just a working professional today, I would have put 100% of my portfolio in equity."
Tan also applies life planning principles into his own life, spending time and money with his family as he works to build the business and save for his own retirement dream. Though this was not always the case.
He admitted that he used to be so focused on building the business that he had neglected his children. He would work late, return home and continue working, refuse to go for long holidays and bring his work with him even when he was on holiday. "After the GFC, I realised that I was missing out on a very important aspect of life, which is the now. I was always thinking, 'let me build the firm, when it's successful I will have more time.'"
"But I forgot that my kids were growing up very fast. So what if I was successful? I would not have a relationship with my children."
Tan decided he needed to make a drastic change to his life. He made the decision to spend more time with his family. He also downgraded from a condominium to an HDB flat and sold his car, in order to free up cash to bring his family for long holidays together. You can watch this short video as Christopher shares his personal experience of finding the balance between living his life now and accumulating for the future.
Their first family long holiday was a two week trip to England in November 2013. His son was a Manchester United fan and requested to watch his favourite team play at Old Trafford stadium. That match turned out to be the highlight of their trip, because Manchester United was faced with its bitter rival Arsenal, during what had been Man United's most dismal season.
Tan remembered praying for his son's favourite team to win. They did. Man United scored a goal in the 27th minute and managed to hold their lead to win 1-0 that day. "That year they were doing so badly, they kept losing every match after we left England, but they won that one very important game," he told ZUU online.
"We have gone for a number of long holidays since then, but if you ask my kids what is the one holiday they remember, they always remember that Man U game."
"I spent maybe $15,000 to $20,000 for that holiday," he added. "I could have saved that $15,000 to $20,000 for my retirement, but I would have lost that opportunity to build memories with my children that they will remember for the rest of their lives."
"That's what we mean by financial planning being more than planning for the future," he said. "It's also planning to live a life now, that may mean you splurging money for things that are important to you in this season of your life."
"I don't think robots can understand this."
Planning For His Own Retirement Dream
Even as Tan continues to plan for his clients' retirement aspirations, he continues to keep in mind his own dream retirement.
"My dream is to go to Bintan, and build a big house beside the beach," he said smiling. "The house will be divided into two parts, one part for me and my wife to stay, and the other side I want to be able to house people who are discouraged, tired, or burned out. I want to be able to invite them to stay with me for a few weeks, and I want to be able to encourage them and coach them so that when they leave, they can be ready to live another phase of their life."
He joked that his wife is still not fully on board with his idea, but he has already researched how much it would cost to build his dream home on Bintan ($600,000 for a 30 year lease), has figured out where he would get his daily groceries from (FairPrice Xtra at Changi City Point), and has even received certification to be a life coach.
" I think that's very life fulfilling, and that's what I want to do," he quipped.
This is an original article written by Gwyneth Yeo, from ZuuOnline. You can also find this article published on https://sg.finance.yahoo.com/news/putting-fight-back-human-financial-010000471.html on 28th September 2018.
---
We do not charge a fee at the first consultation meeting. If you would like an honest second opinion on your current investment portfolio, financial and/or retirement plan, make an appointment with us today.