As I reflect at the events that happened in the past year, the most triumphant one for me was getting this position at Providend. When I tell people that I am a Brand Management Assistant at a fee-only wealth advisory firm, they often think that I have been working for a while or at least have a background in either finance or marketing. However, the reality is that I am a freshly graduated student from a communication design course at Temasek Polytechnic (TP).
If you are wondering how a graphic designer ended up working as a marketer for a wealth advisory firm, let me share my journey with you.
I graduated in May 2017 with a Communication Design certificate in hands. I was proud. Proud because I finally did it. 11 years after I migrated to Singapore, I graduated with a Diploma that I am passionate about and ready to give back to my family. My heart was filled with hope for the quest of finding my first full-time job.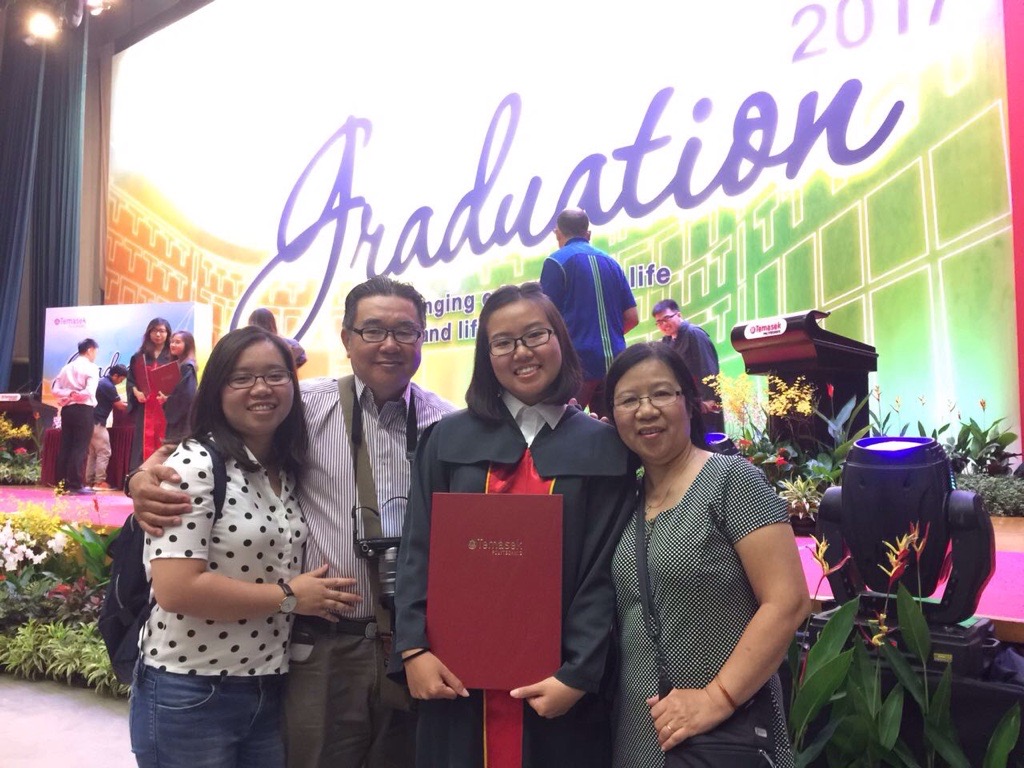 However, the journey of getting a job in Singapore as a foreigner was not at all glorious as I envisioned it to be. It was rather frustrating and frightening. After graduated, I was granted a year under Long Term Visit Pass (LTVP) to find myself a job and a company who would be willing to sponsor an S Pass for me. At first, I thought it would be relatively easy because I was confident with my ability and skills. However, after several months of constantly applying to many companies, all that I got was phone calls asking if I was a Singapore Citizen or Permanent Resident. And when they found out that I was not, they rejected my application straightaway. For the first few times, it was fine. I knew it was bound to happen. But when that kept on happening, I felt discouraged. Was I ever going to get a job offer?
At the beginning of 2018, I finally got a job offer. They offered me a Graphic Designer cum Admin position on the day of my interview. Could you imagine my happiness then? I was overjoyed. The only thing that was standing between me and my first day of work was the S Pass approval. The company told me it would take approximately a month for the application to be processed. So I waited for them. I put all my hope in that one basket. A month and a half went by and I have yet to hear from them. I was worried but I was still hopeful. I gave them a call and they said there were a few complications with the system and that was why it was taking a little bit longer than usual. "That's understandable," I thought to myself and continue having the uttermost faith in them. On the day which was exactly a month from my LTVP expiry date, they finally gave me the call. I was so excited when I answered the phone. "So sorry Helen, our company does not have enough quota to apply for your S Pass. I hope you will find another job soon." My heart sank to my stomach. That day, I almost lost all hope in finding a job in Singapore.
My sister and I contacted the Ministry of Education on the same day. We had to explain to them my situation and showed them all the proof of my effort in applying for a job and the recent offer incident. Thankfully, I was granted another year. It felt like the weight on my shoulders was slightly lifted.
Given this second chance, I told myself that I was not going to waste it. I applied to even more companies than before. And one caught my eyes. Marketing. I got to briefly learn about marketing when I was in TP. I was intrigued by it but since I was not a trained marketer, I did not apply for any position related to it.
But then, why not? So I started to apply for marketing related positions. And that was how I chanced upon this position at Providend. When I first knew that Christopher was going to be one of the interviewers, I was petrified. "The CEO was going to interview me?" However, during the interview, Christopher and Nataly were very friendly and genuine. I felt comfortable talking to them. The day after, I got a call from Nataly saying that they were offering me the job. I was over the moon. Despite knowing that I have little to none experience and background in finance or marketing, they believed in my ability to fulfill this position.
The last couple of months working here have been eye-opening. I learned so much about both the financial industry and marketing. Not only that, I am slowly discovering more things about myself. I am grateful that Providend has given me a chance to prove myself. In a way, because of all the events that happened this past year, they led me down the road to be a Brand Management Assistant at Providend.
However, my journey has yet to finish. The end of 2018 is just the beginning of a whole new chapter of my journey. There are still so much more for me to learn. I am excited to see what 2019 may bring my way. But whatever it is, I am ready to take it by its horn.
This is an original article written in 2018 by Helen Tran, Brand Management Assistant of Providend, Singapore's First Fee-Only Wealth Advisory Firm.
For more related resources, check out:
1. Story of Evelyn: From Kampung Peddler to Deputy CEO of Providend
2. Story of Chin Yu: Making Life Changing Decisions
3. 3 Practical Money Lessons for Teenagers
---
We do not charge a fee at the first consultation meeting. If you would like an honest second opinion on your current estate plan, investment portfolio, financial and/or retirement plan, make an appointment with us today.