In last month's article, we talked about how we helped our retiree client, David, plan for his retirement using our proprietary tool called RetireWell. Based on what David wants, we use allocated $1.479 million of his draw-down assets into the various buckets shown in table 1.
David Tan (Aged 59)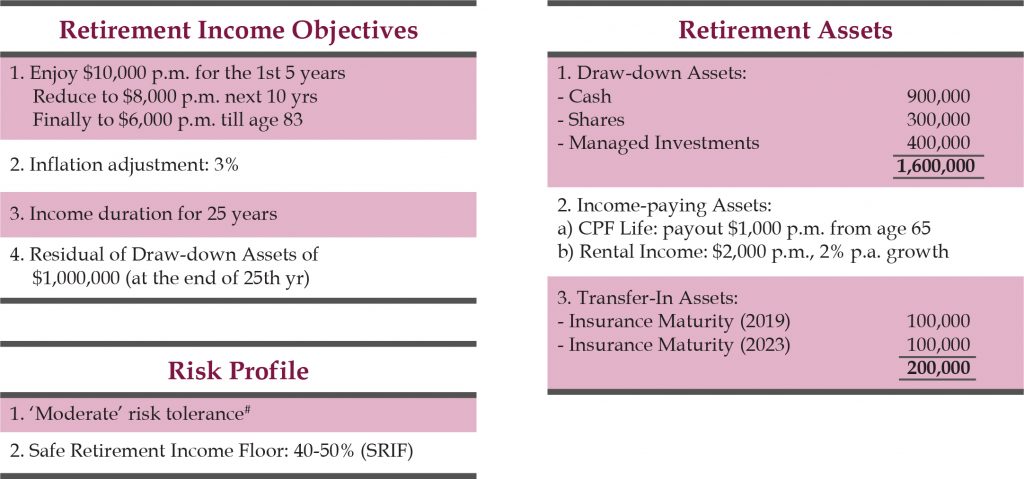 #A retiree risk profile is measured by his safe retirement income floor (SRIF) requirement. A SRIF of 50% means on average, a retiree requires 50% of his income requirement to be certain. The higher the SRIF, the more conservative the retiree is.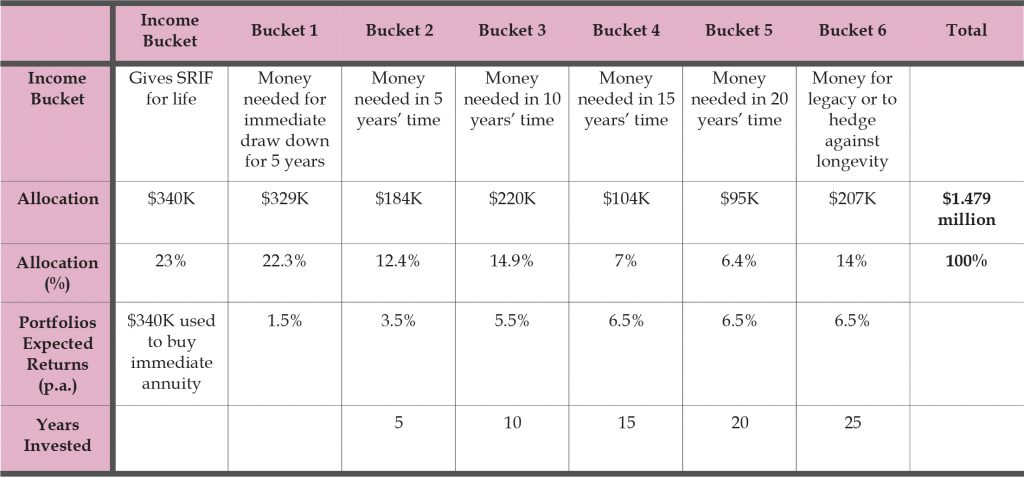 Table 1: How RetireWell Optimizer Allocated David's Resources
How RetireWell Works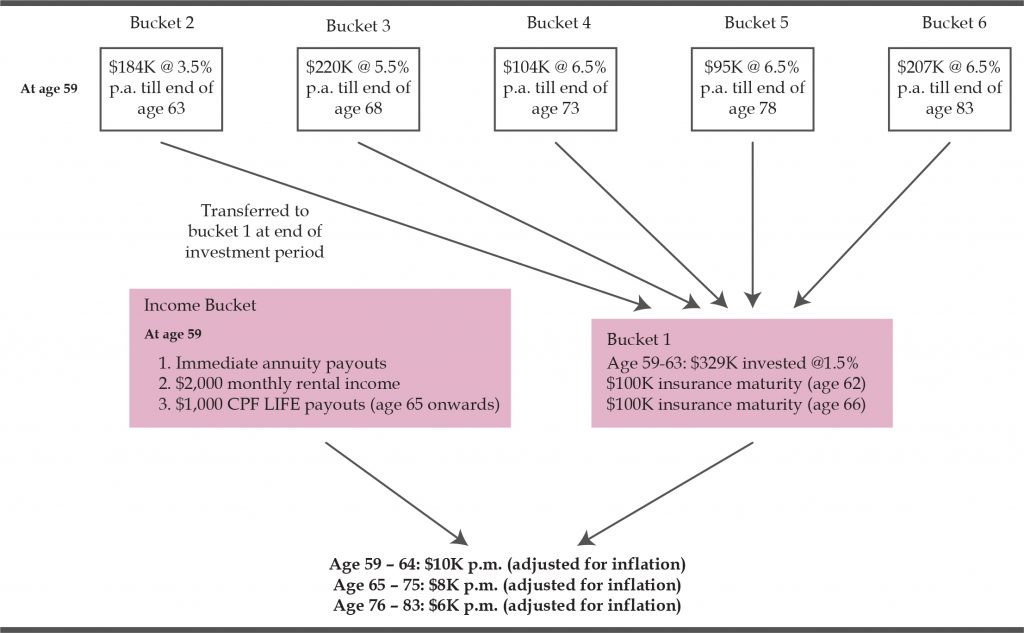 From age 59 to age 83, David will receive a monthly income (adjusted for 3% inflation). A portion of it will come from the income bucket which provides the safe retirement income floor. The rest of it will come from drawing down from bucket 1.
Bucket 1 will contain enough cash to drawdown for only 5 years. Once the cash is depleted, cash from the rest of the buckets will be transferred in, at the end of their investment period.
At the end of age 83, all buckets (except income bucket and bucket 6) will be depleted. If David passes on at that time, bucket 6 will have an amount of $1 million to be left behind as a legacy. If David lives on, monies in bucket 6 and income bucket will be drawn down to meet his needs.
We continue in this article to show how retirement can be executed using various investment instruments. We start first with bucket 2-6. (See table 2)

Table 2: How the various buckets can be invested
In executing the asset allocation, we prefer to use instruments that are low cost and do not try to beat the markets. Such instruments that we use include Exchanged Traded Funds (ETFs) and Vanguard Indexed Funds. Years of research and our advisory experience tell us that most investment managers cannot beat the markets, and for those that do, it is tough to find one that does it consistently. The one active manager that we use that has managed to outperform the markets consistently over the past decades is Dimensional Fund Advisors. DFA achieved it because they have kept their cost low (average fee of 0.3% p.a.) and they do not time the markets. Rather, they diversify their portfolios over thousands of stocks and tilt their portfolio towards value stocks, small caps and companies of higher profitability. While these methods of investing do not give spectacular returns, they give sufficient returns to our RetireWell portfolios. We are mindful that as retirement planners, our job is not to make retirees rich (they are already!) but to keep them rich. What they want is really security and peace of mind in their retirement.
The writer, Christopher Tan, is Chief Executive Officer of Providend, a Fee-only Wealth Advisory Firm. Besides being financially trained, he is also an Associate Certified Coach with the International Coach Federation. The edited version has been published in The Business Times on 26 November 2016.

Here are the links to the other 10 parts of the RetireWell Series:
We do not charge a fee at the first consultation meeting. If you would like an honest second opinion on your current investment portfolio, financial and/or retirement plan, make an appointment with us today.